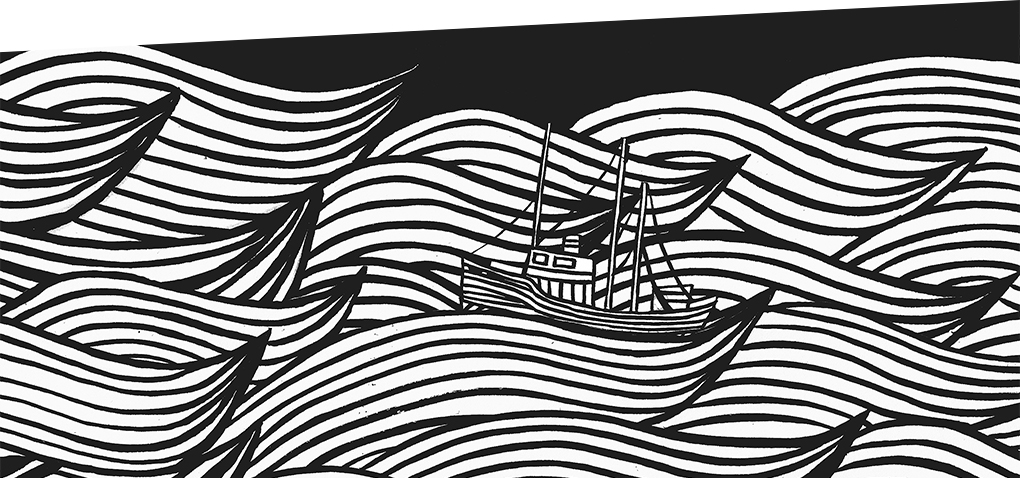 After this long winter it's time to get a taste of the sea. To dive right into Swedish design, click here.
If one knows about delicious design, it's the Swedes, as seen in the 2016 redesign of Biggans Böcklingpastej. With the help of Stockholm studio Bedow, the Swedish family-business started to pack its smoked herring in a blue-as-the-ocean tube with a simple fish illustration on the front, communicating immediately what the product is about. The tubes then come in boxes that continue to sport the theme of the sea by spreading water and beach drawings. But the fun does not stop here.
Smartly the boxes can be transformed into shop displays demonstrating that a box can easily serve two purposes. As the bottom of the box is covered with additional illustrations, taking the last tube of fish even turns into an amusing act.
#
PACKAGING DETAILS

PACKAGING: Aluminium tube and corrugated board (E flute)
SPECIALTIES & FINISHING: Direct print on tube, 1c print (corrugated board)
LAYOUT: Sea and beach illustrations covering all packages.