Now is the time we can make ourselves comfortable without guilt. Works best with the Aesop gift kit as this is too pretty to give it away as a present.
Do you hear the sound of passion? Well it's coming right out of these box from cosmetic brand Aesop. The Australian brand quits on Christmas kitsch and instead focuses on artistic input by celebrating six natural scientists that share the same values as Aesop: Passion, curiosity and a hint of eccentricity, all of which are expressed in unique product and store designs.
The gift kits come in resealable sleeved boxes that are enriched with vivid illustrations from the Norwegian artist Bendik Kaltenborn. Looks great under the Christmas tree or well… in our own cosmetics drawer.
The selection ranges from a trio of nurturing hair care products to luxurious hand and body care to a range of very popular products with the antioxidant concentrated Parsley Seed Skin Care.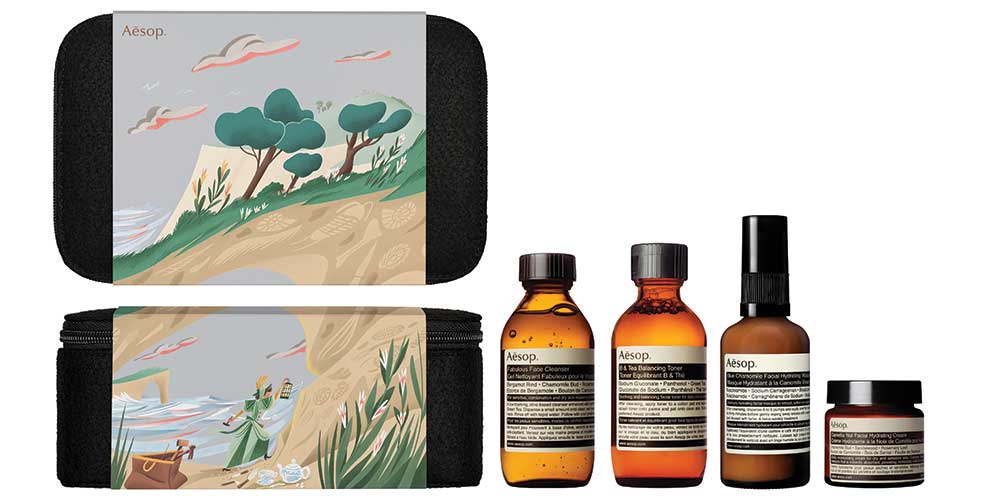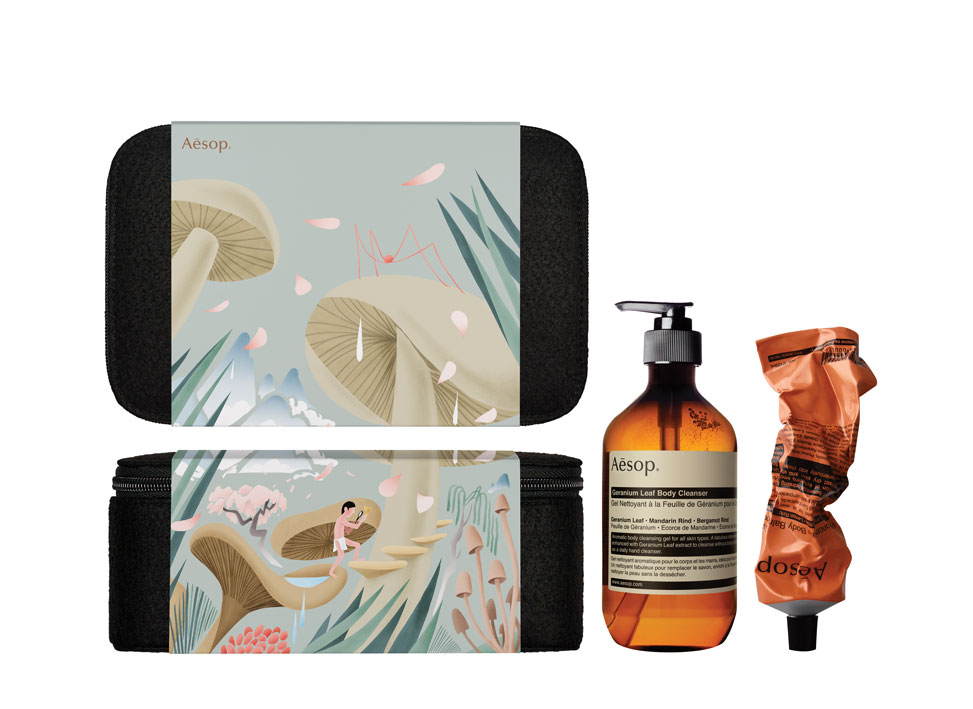 #

Packaging Details
PACKAGING MATERIAL: Reusable boxes with sleeve
PRINT & FINISHING: Offset Print (sleeve)
LAYOUT: Sleeve with artistic illustrations