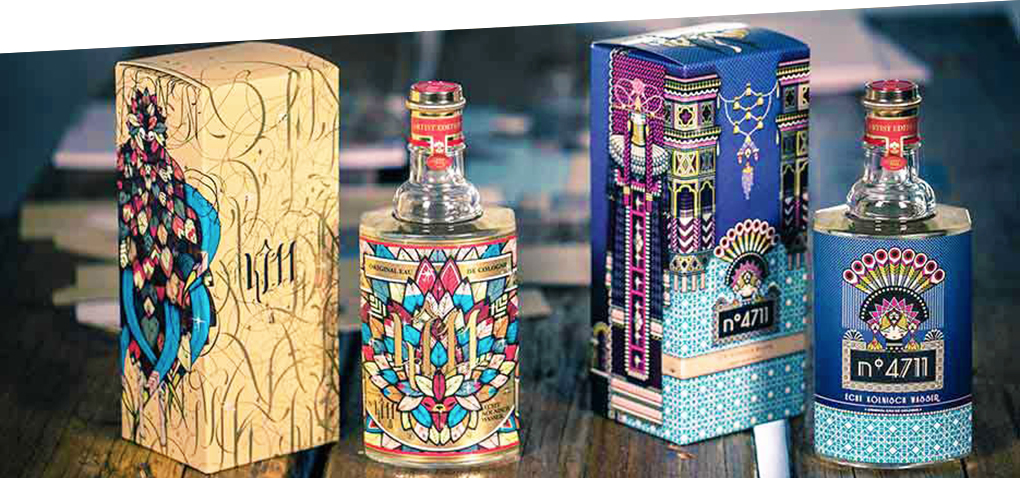 Thinking back… Grandma's cosmetic drawer has actually stored a few treasures that are worth revisiting, including 4711 – Echt Kölnisch Wasser which created an artist edition to honour their 222th anniversary.
The famous scent is turning 222 this year, but it definitely doesn't appear outmoded. On the contrary, with its frequent art collaborations the brand demonstrates that it has its finger on the pulse of the time. Moreover, in 2012 it has been sponsor of the Matthew Williamson fashion show – the designer himself a great fan of the cult brand.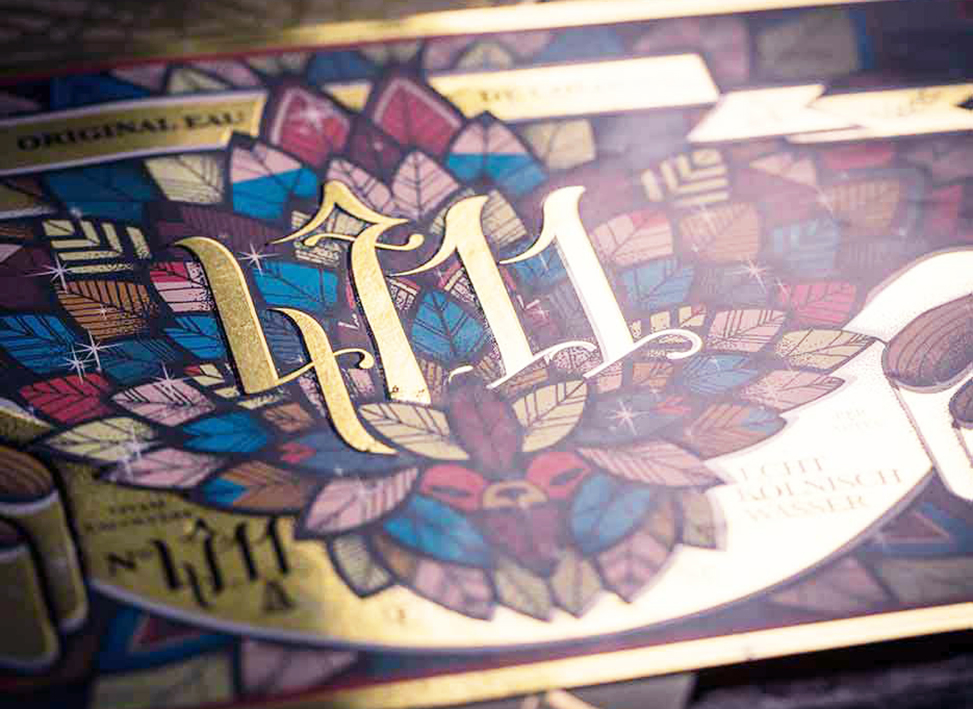 The brand celebrates its 222th anniversary with two new labels which were designed by the artist couple Korali & SupaKitch. Fort hat, the labels of the two 800ml flacons turned into their canvas, with the aim to integrate the characteristic colours and style elements of the brand.
While the French street artist Korali used the neo-Gothic building flagship store in the Glockengasse of Cologne as her model, SupaKitch got his inspiration from textures, such as fur and feathers, and in this way, translated the old design into the present.
The limited edition (471+1 issues) is available since Octobre and can be purchased at the 4711 flagship store and in the "4711 Duty Free Shop-in-Shop" at the airport of Cologne-Bonn. Why don't you have a look?
+
PACKAGING DETAILS
PACKAGING & MATERIAL: Flacon with screw cap, folding box
PRINTING METHOD & FINISHING: Folding box and label is endowed with hot foil stamping and partially applied UV-lacquer
LAYOUT: Blue combined with gold ornaments and embossed elements