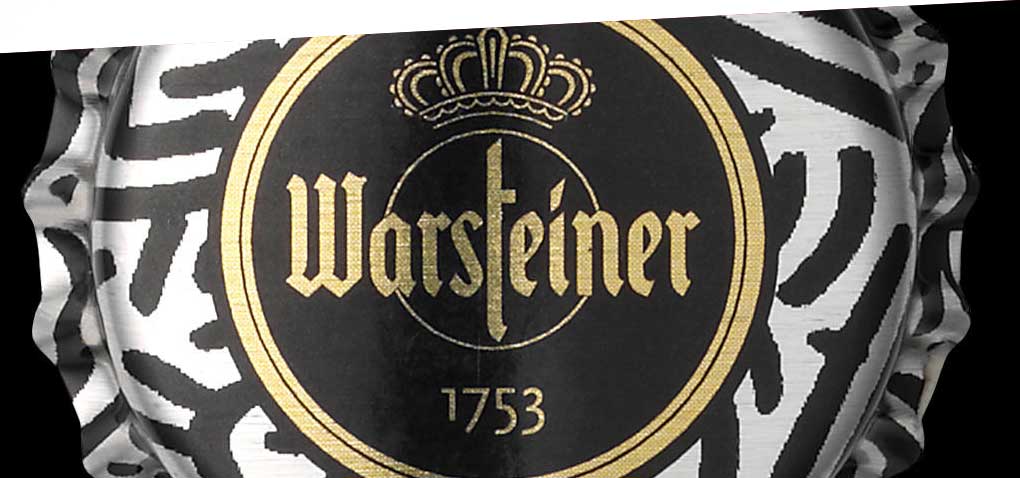 Warsteiner's alliance with the art world began three decades ago when Andy Warhol immortalised the popular Warsteiner tulip glass. This year the brewery continues its exciting art series and gets on board the new generation of street artists – including Stefan Strumbel, 123 Klan, Insa, Aaron de la Cruz, Nychos und Brooke Reidt. The six different bottles of the Art Collection will be released in September as a bonus with the 24 and 20 crates of Warsteiner Premium Verum. Moreover, the limited edition designs will be available in special Warsteiner Vending Machines which can be found in selected locations and stores.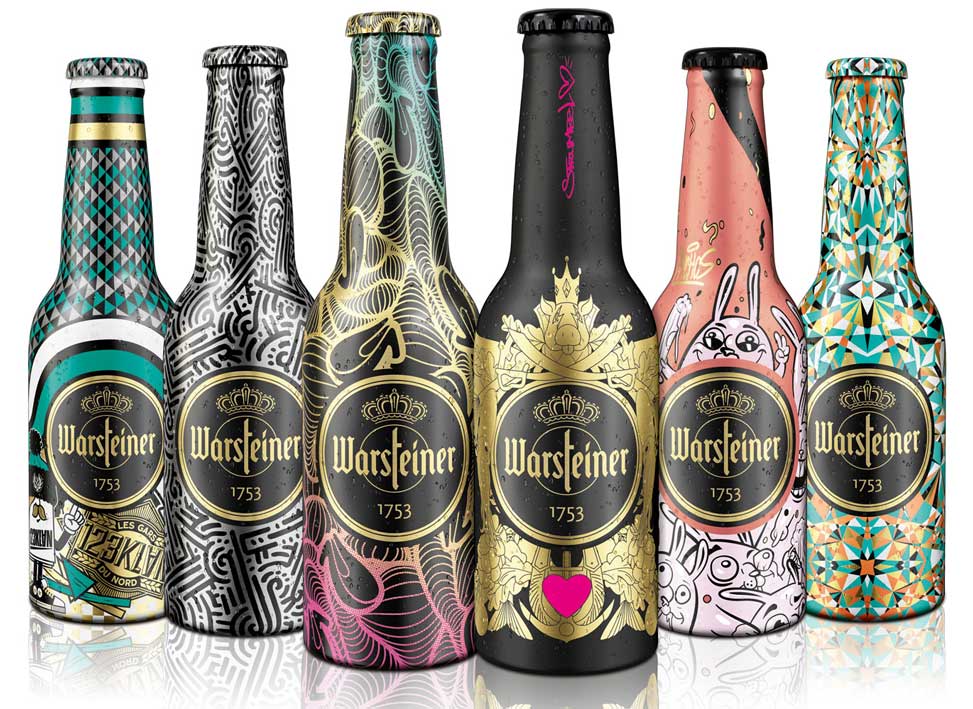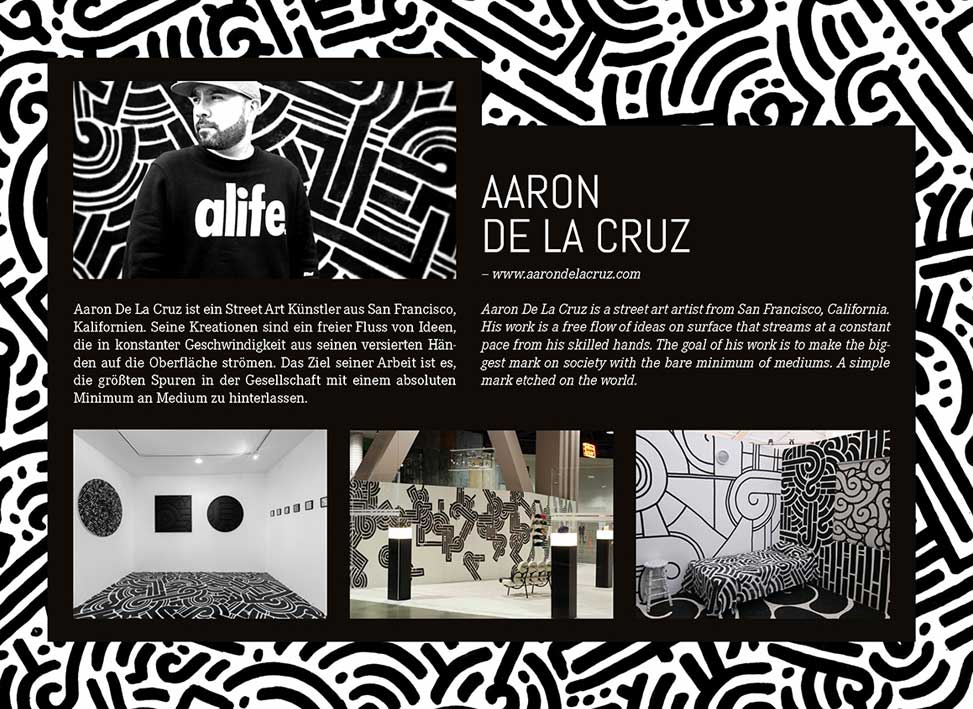 Those who wish to see the bottles before they reach the shops, are able to view the designs from the 25th – 27th of August in the former shopping department Jandorf in Berlin which functions as a gallery nowadays. Besides the beer bottles, other works of the aforementioned artists will be displayed.
One more highlight:
According to the motto 'art is something we all share' Warsteiner will introduce a design competition where everybody is able to hand in his or her own draft. The design of the winner will decorate the seventh bottle of next year's art collection.
+
PACKAGING DETAILS
PACKAGING & MATERIAL: Aluminium bottle
PRINTING METHOD & FINISHING: Direct print, crown cork printed according to flavour
LAYOUT: Artistic patterns, Art Collection